Overview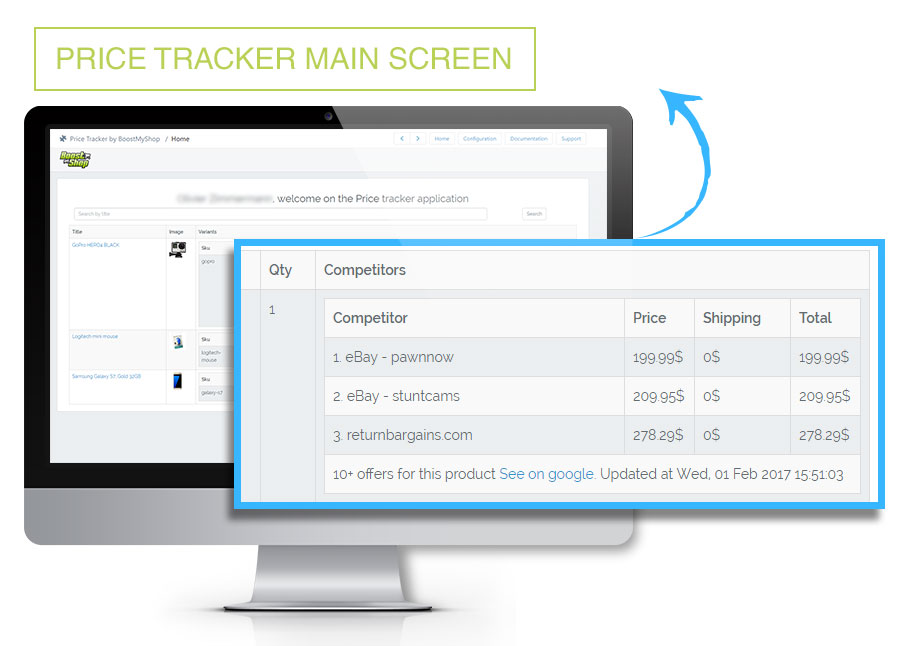 Price Tracker makes competitor price offers from Amazon or Google Shopping directly visible from your Shopify website.
The App offers a dedicated product screen catalogue in your back end.
For each product, you can see the quantity available and your selling price compared to the competitor's information: Name and Price./
Price tracker can show you up to 5 competitors for each offer classified from the lowest to the highest price.
Price tracker uses barcodes to match products – if there is no barcode available Price tracker cannot retrieve competitor prices.
Price Adjustment feature: The price tracker screen displays your selling price for each product. By considering the competitor price, Price Tracker lets you adjust your selling price directly depending on the selected price field. The save button is directly accessible and the price will then be updated online.
PRICE TRACKER IS A ON SHOPIFY APPSTORE
Settings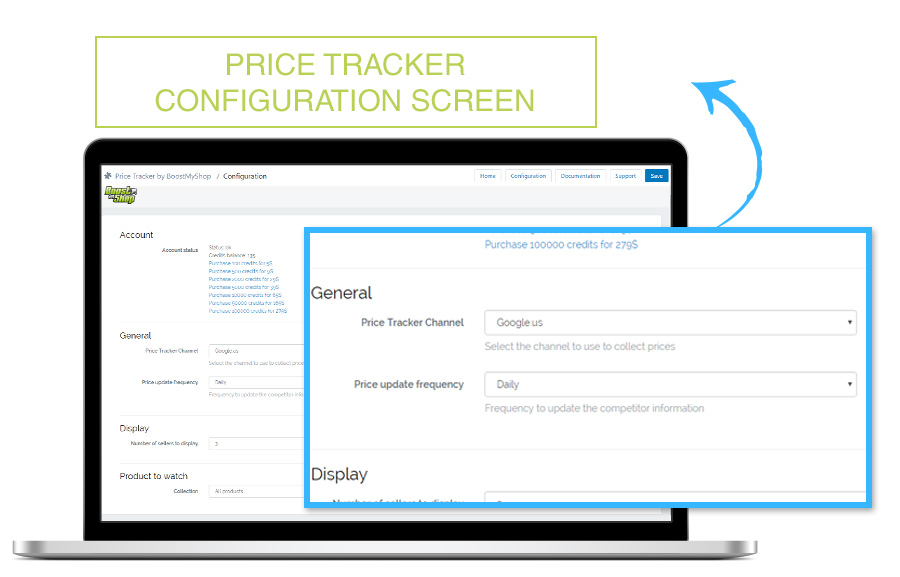 Select the channel for which you are looking for competitor prices, Amazon and Google Shopping are available worldwide. Local channels are available for France and the Netherlands.
Select the frequency with which Smart Price should retrieve Competitor Price – You can select day/ week /month frequency
Number of competitors: Select the number of competitors you want to display from 1 to 5. Price will then be retrieved.
You can easily check the product you wish to monitor. You do not need to monitor all products sold.
How it Works
Price tracker uses powerful dedicated technology that retrieves competing prices for matched products from various channels over the world.
First, the product which is to be scanned is identified by the EAN/UPC code. Then Price Tracker identifies the corresponding product on the channels you have selected.
Pricing information is securely captured following your frequency requested and send to the shopify website through the price tracker webservice
It is fast, reliable and doesn't use any resources from you own server

Commentaires
---
---