Overview
How does it work ?
ErpDroid is an android application to control Embedded ERP for Magento, it requires Embedded ERP installed on your Magento website to work.
ErpDroid brings on your telephone every Embedded ERP features related to stock management, purchasing and order dispatch : compatible with almost every barcode scanners for Android, you ca, scan barcode on your android device to create purchase order deliveries, inventory updates and order dispatch.
Using a wifi (or 3G / 4G connection), it communicates instantly with your Magento server to read and update datas.
Main features
Inventory
Purchasing
Order dispatch
Settings

Scan barcode to get product information
Stock information per warehouse
Manage quantity, warning / prefered stock levels
Manage shelf location
List stock movements
Associated sales orders

List purchase orders per suppliers
Create purchase order deliveries
Supports partial deliveries
Fill shelf location

Supports multiple operators
Pack orders using barcode scanner
Follow packing progress
Supports direct print with Magento Client Computer

Magento configuration
Warehouse / operator setting
Advanced logs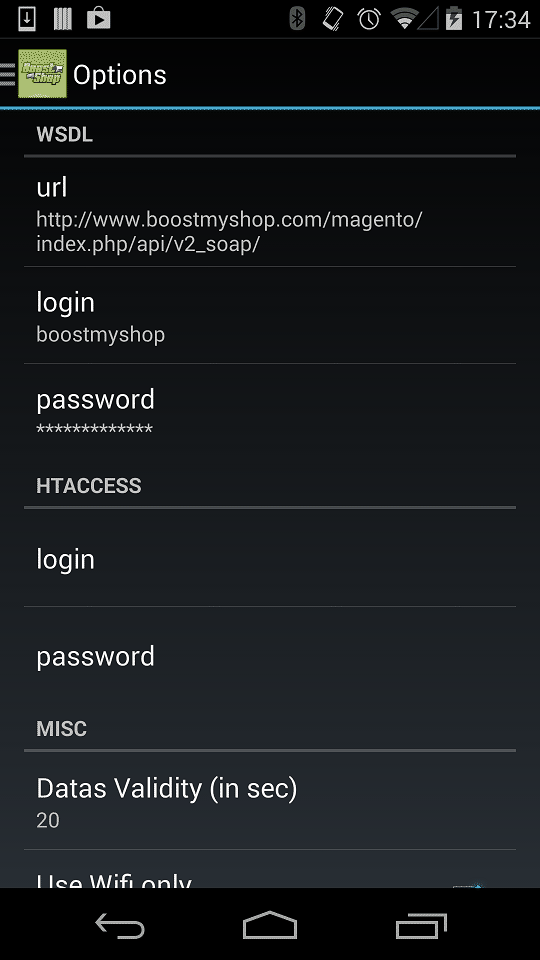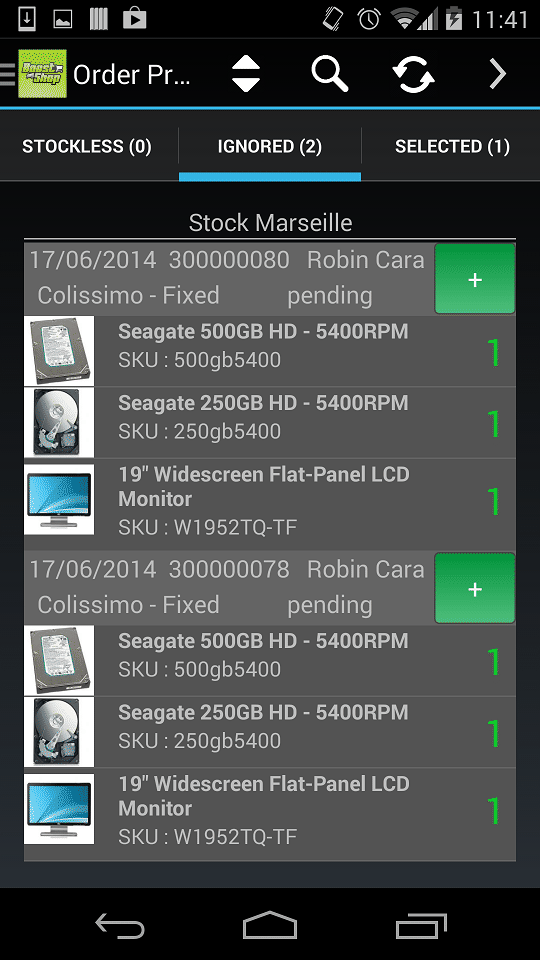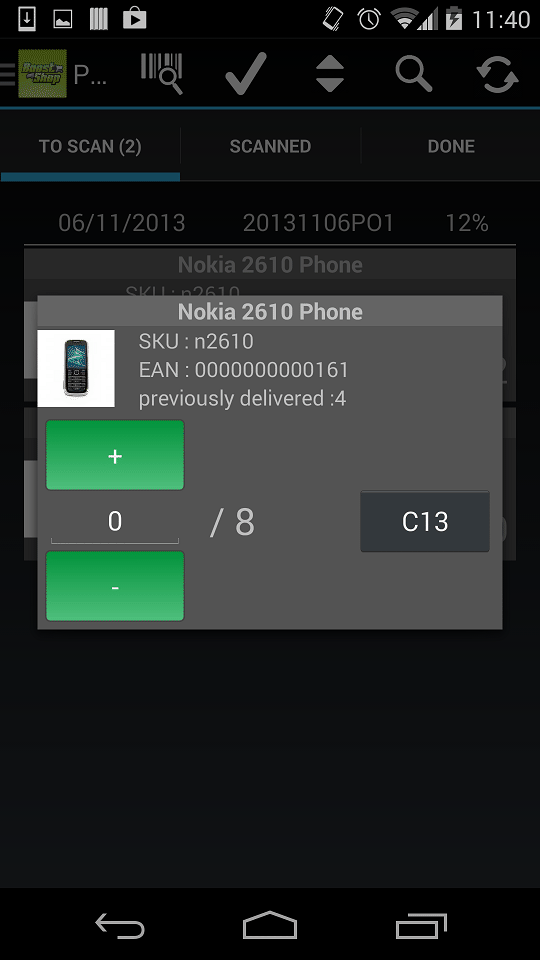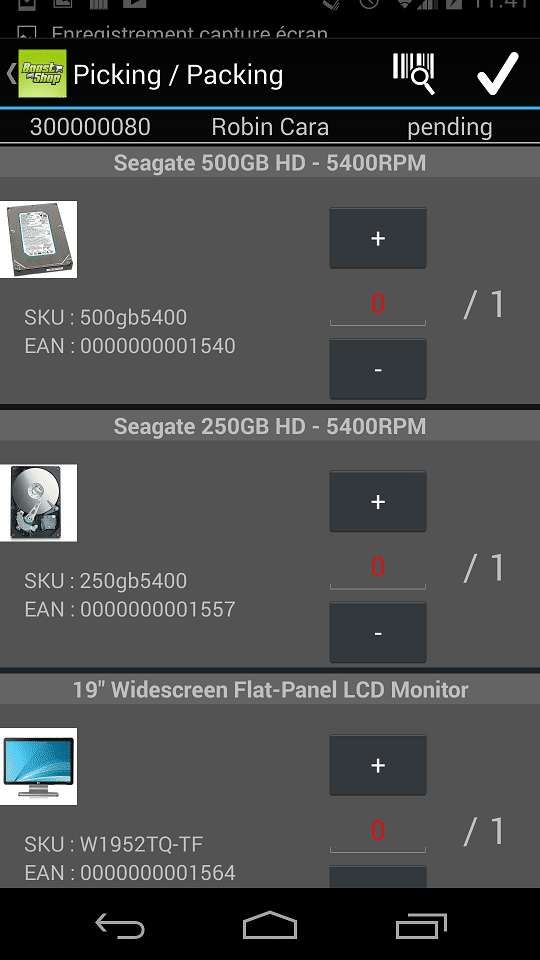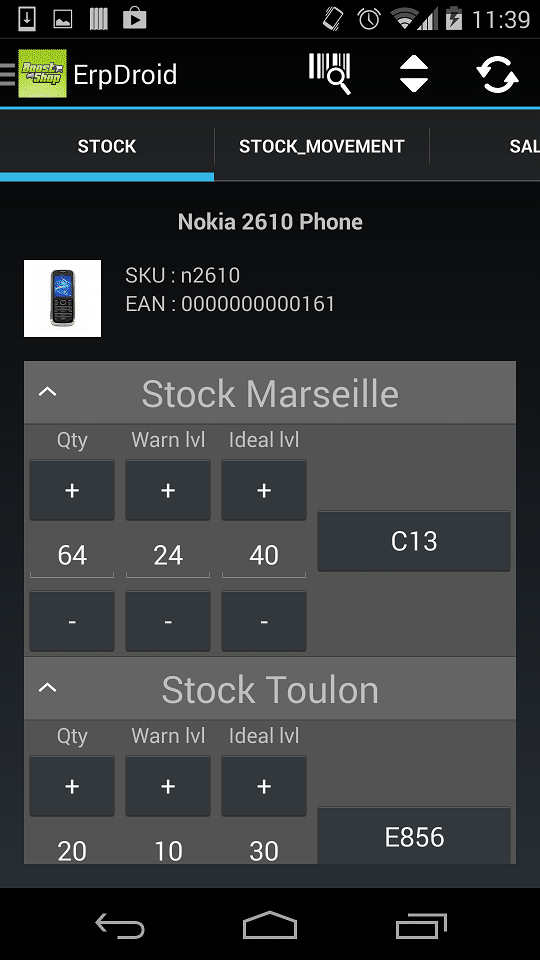 Compatibility
Designed for phones AND tablets
ERP Droid is compatible with ANY Android phone or tablet, the only requirement is to use an Android OS version greater or equal to Froyo (v2.2)
ERP Droid will automatically fit to your screen size : however, for your comfort, we do recommend to use a device with a 4.3"+ screen size
Scanner compatibility
ERPDroid supports any usb or bluetooth scanners, here are a few models recommended :
New Release 1.3.0
It is possible now to do a stock take directly on the android app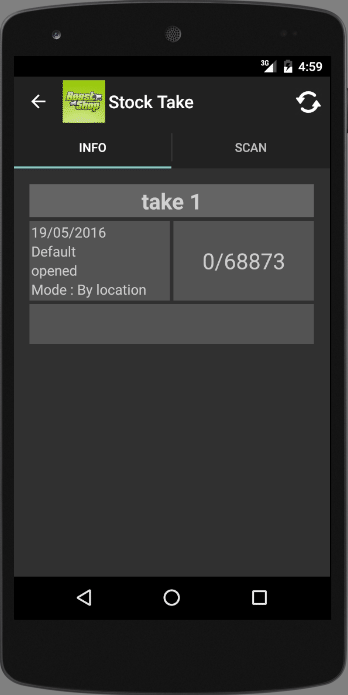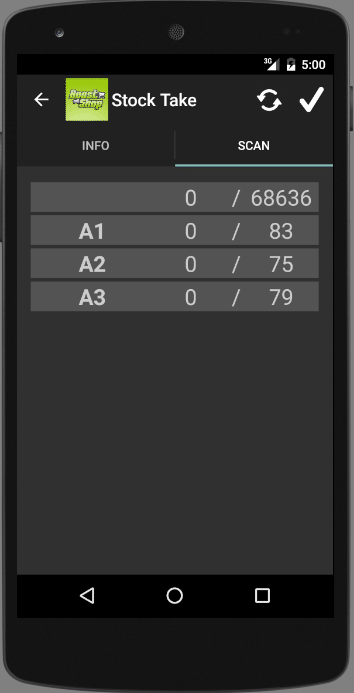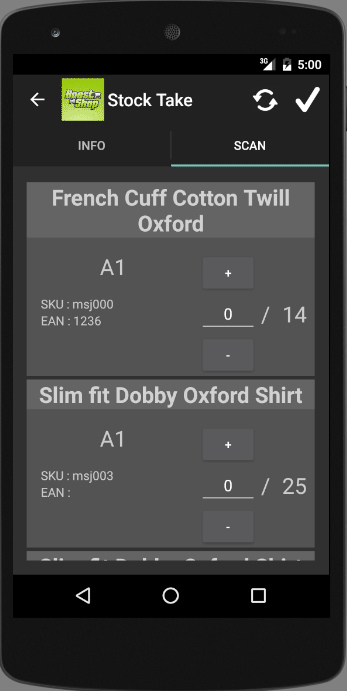 New tool to simply carry out stock movements.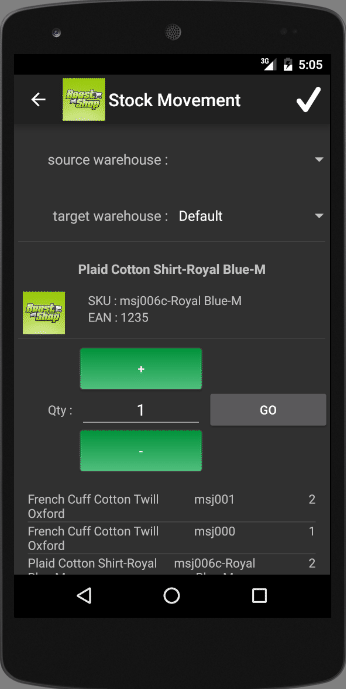 Compatibility with the Honeywell Dolphin 70e
Application has been made compatible with Honeywell's device: the 70th Dolphin
This device is a professional smartphone on Android 4.4 with an integrated scanner and is shock resistant. The interest is to abstain from a scanner directment with Smartphone
Commentaires
A must have
Our pick/pack teams uses ErpDroid every days to do the order picking, packing and shipping confirmation : we have a big warehouse and using our android phones is very handy !
---
---